Our profession is not a hobby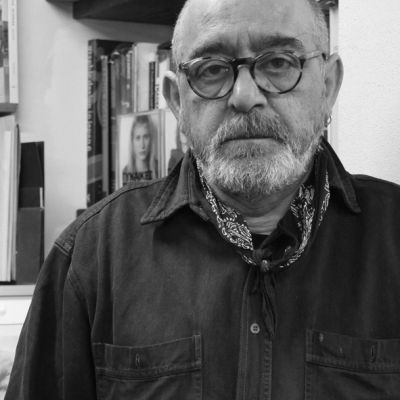 Design management for young designers
This seminar is addressed to seniors at graphic design schools and young designers with 2-3 years of professional experience.

Its goal is to provide information and advice, to protect and prepare young designers for their professional career.
We will discuss design management – the other half of our job…
Employment, business ventures, client lists, design products, marketing, pricing, fees, contracts, financial quotes, intellectual property rights, licenses, market, sales, briefs, research, idea management, interdisciplinary collaborations, production, portfolios, competitions, professional ethics, etc., are some of the key-words pertaining to the contents of the seminar.
The seminar's duration is approximately 5 hours, with a break, and there will be time allocated to answering participants' questions.
Petropouleas Tzanetos
Greek Graphic Designers Association
Petropouleas Tzanetos Tzanetos Petropouleas was born in Athens in 1954; in 1975 he graduated from the Technological Applications Educational Center of Athens. Parallel to his studies, he attended seminars on photography, textiles, and stage design; he has also attended a school of advertisement. He worked for television, the stage design department of the Greek National Theater, and as art director at advertising agencies. He has also worked as a communications consultant for political parties, Local Government authorities, Pan-Hellenic Employees' Unions and Associations. He has taught Communication, Advertisement and Graphic Design at Vocational Training Centers and EU programs. In 1995, he stepped down from the advertising agency he had founded, and has since been active as a freelance professional. He is President of the Board of Directors of the Greek Graphic Designers Association.
Greek Graphic Designers AssociationThe Greek Graphic Designers Association was established in 1983. It is the collective body that represents Professional Graphic Designers working in Greece. The Association does not represent companies, corporate groups, centers, etc., but only individuals professionally active in the graphic design sector. It is neither an employers' association, nor an employees' union. All designers whose professional activities involve graphic design can be members.
The Association offers a forum for dialogue and corroboration of information, a space for the development of discussions and proposals pertaining to visual communication. It provides its members with information on various issues (e.g. design, fees, professional ethics, intellectual property rights, etc.) and assists its members who are dealing with relevant problems. It informs its members and coordinates the efforts of graphic designers on issues that are of concern to the design community.